Who We Are
Ivanhoe V. Ffriend, President & CEO, Ffriend Enterprises, Ltd.; Principal, Ffriend Financial Group
Mr. Ffriend holds an MBA in Finance from BaruchCollege of the City University of New York, and is a registered investment advisor licensed by the New York Department of Law and FINRA.
With over 30 years of experience as a financial professional, Mr. Ffriend has built an award-winning firm of financial generalists specializing in qualified pension, estate and general financial planning, insurance and investment services. Thus, allowing the primary firms growth and the founding of a subsidiary, Ffriend Financial Group.
Ffriend Enterprises, Ltd. is a financial services company recognized for designing sound and dynamic financial plans that address the needs of today and change to meet the needs of tomorrow.
---
Boswell W. Bent, Financial Advisor, Ffriend Enterprises, Ltd.
Boswell W. Bent is a Chartered Life Underwriter with more than 38 years of experience in the financial services industry. Mr. Bent started his career at New York Life Insurance Company where he rose from position of Agent to holding the title and responsibilities of General Manager. He also achieved membership in the company's Million Dollar Round Table.
At Ffriend Enterprises, Mr. Bent is a Financial Advisor specializing in planning strategies that are focused on protection, retirement benefits, income and estate preservation. He is licensed by FINRA.
---
Karlton L. Derrick, Financial Advisor, Ffriend Enterprises, Ltd.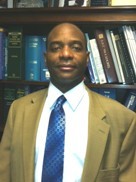 Karlton L. Derrick has more than 30 years experience in the financial services industry. During that time he has developed a clientele of individuals, small businesses, and non-profit organizations for whom he has designed plans for retirement income, education funding, and tax-advantaged investing.
Mr. Derrick is licensed with FINRA and & various states insurance departments. As a graduate of Stanford University Engineering Department, he has brought his problem solving & technical skills to the financial world.
Mr. Derrick has enjoyed a 15 year association with Ffriend Enterprises as a Financial Advisor and also works as a College Football Referee.
---